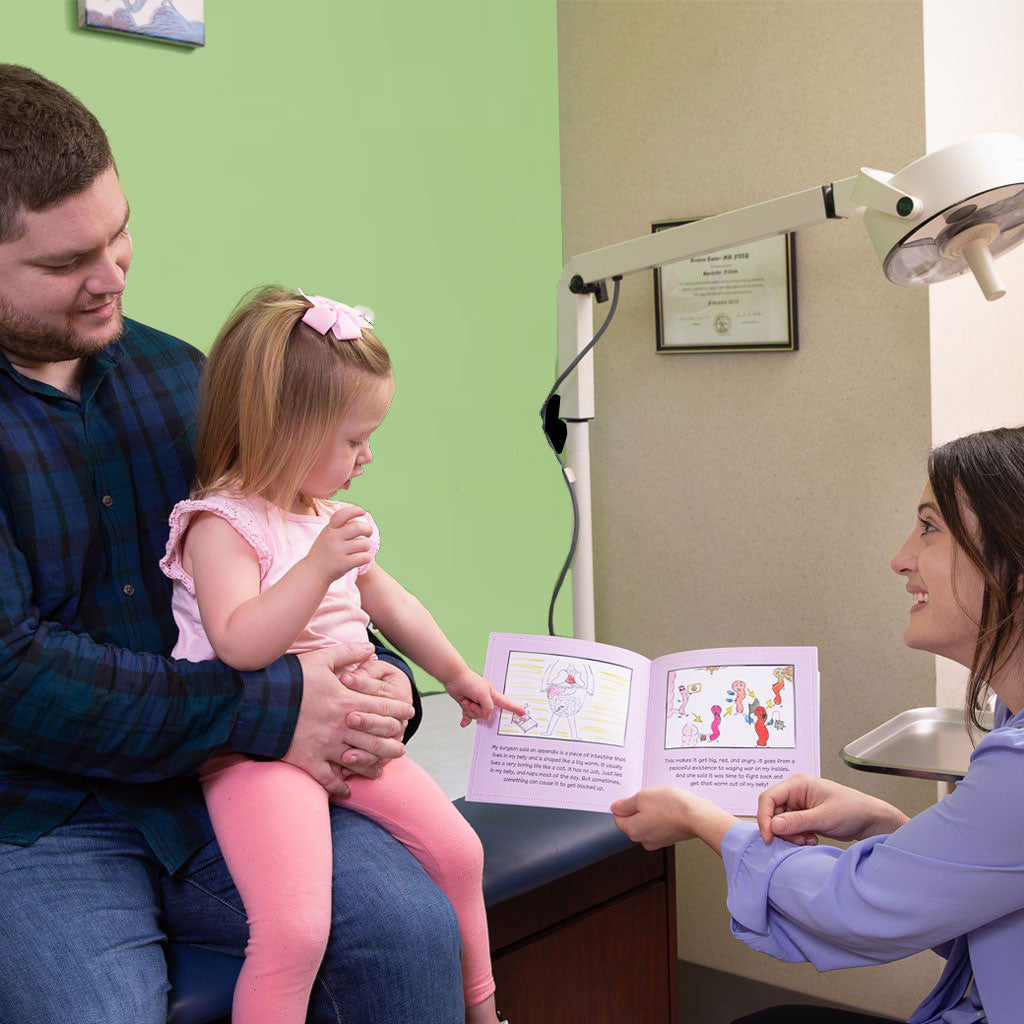 Our
Mission
The Strength of My Scars is an innovative children's book series created to instill comfort and hope in pediatric patients and their families. These stories serve as a valuable supplement to conversations with medical professionals with the goal of improving comprehension and satisfaction and reducing anxiety. They are meant to empower children and help them feel safe, teaching them that their scars tell a story of resilience, of which they can be proud. Each book addresses the anatomy, pathophysiology, hospital course, surgical details, and post-operative care pertaining to a specific condition using easy to understand language and colorful visual aids.
Meet the Author & Illustrator
Dr. Maria Baimas-George
Dr. Maria Baimas-George found the inspiration to create The Strength of My Scars children's book series through her work as a surgical resident at Carolinas Medical Center of Atrium Health in Charlotte, North Carolina.  Her interactions with pediatric patients and their families showed her first-hand that the stressful nature of childhood illness and the hospital environment can suppress understanding of important medical information, contributing to additional fear and worry.  In an effort to help, Dr. Baimas-George began writing and illustrating stories, explaining medical and surgical conditions for children and their loved ones.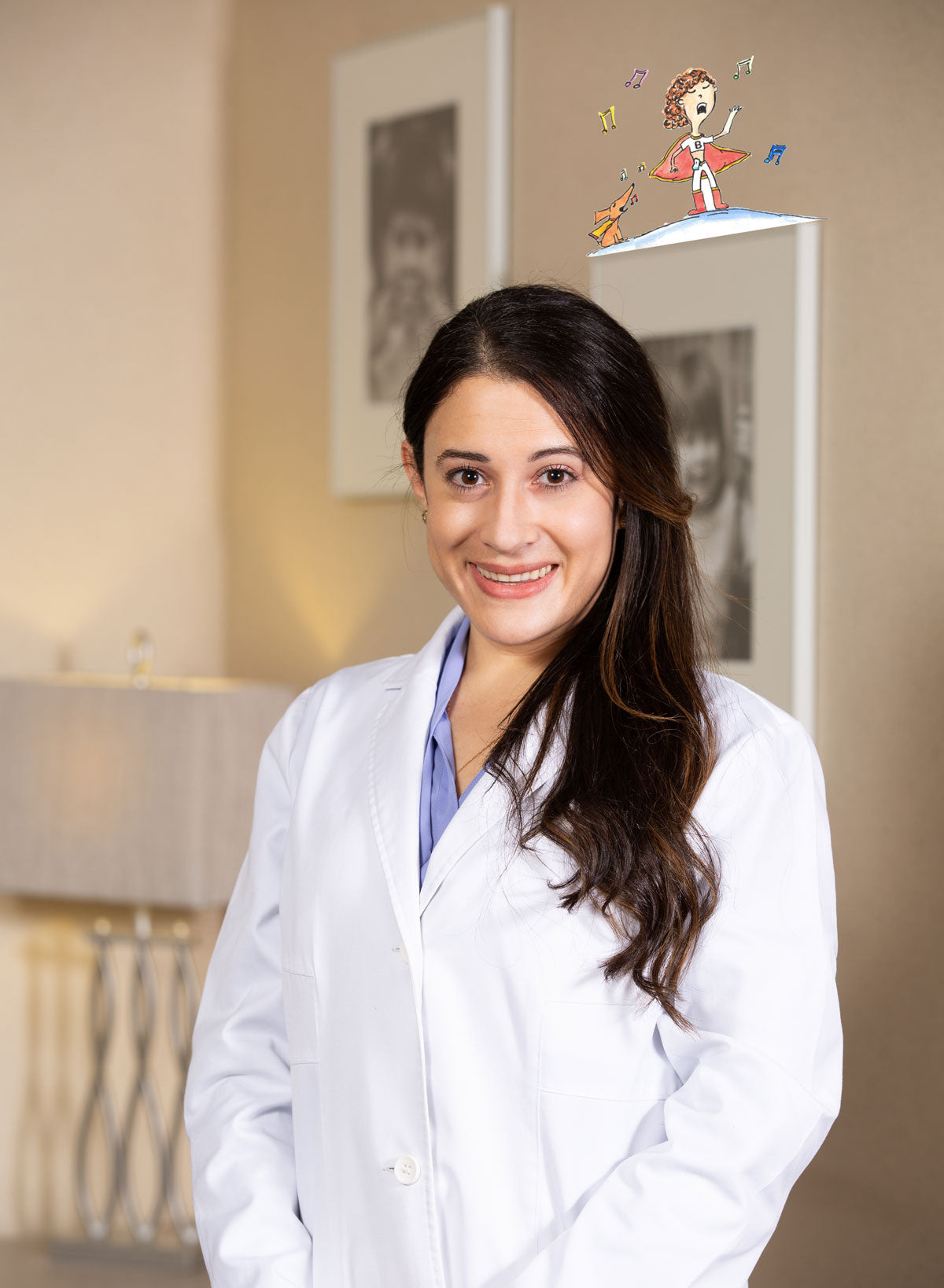 Discounts for Bulk Orders
"My child has Crohn's disease. We tried the Ostomy book and were thrilled with it. It helped us a lot and we think it would be really great to have these books in schools!"

- Parent of a 10 year old with Crohn's disease.
"As a general surgeon, I was one of the first people my best friend turned to when her oldest daughter was diagnosed with an umbilical hernia.  Though she has great pediatric surgeons where they are, I was so excited to send them the book, 'Umbilical Hernia: Buhbye Bump' to read together.  They loved the book, both the illustrations and the ability to know that they are not alone in this.  Thank you Dr. Baimas-George for providing this amazing way to support them from across the country!"
"We purchased a bulk amount of the "Wacky Juice Machines" book for our Cystic Fibrosis clinic. It has been an incredible resource. The analogy makes a very difficult disease much easier to understand. It's a great tool for young patients, siblings, and even parents who have a newly diagnosed child and are overwhelmed by all the information to learn. Our patients love that they can have a children's book about Cystic Fibrosis and feel a little less alone."
- Beth Jorgensen, MSW, LCSW; Levine Children's Specialty Center
"Thank you for the One Angry Worm book!  My child loved reading it!"

- Parent of 8-year-old with appendicitis
"The fact that they were written by a medical professional and then vetted by a multidisciplinary care team that works with those conditions specifically has helped to make an accurate yet age-appropriate, relatable tool. My patients have loved having something like this to augment the plethora of educational (and at times boring and overwhelming) resources they come across. Highly recommend!"
- Ryan Waduge, NP; Nurse Practitioner in Pediatric GI at Atrium Health Levine Children's Hospital; Former President of APGNN
"The book was wonderful!  It was easy for my daughter to understand and her siblings could understand too. Highly recommend to other families."

- Parent of 4-year-old with umbilical hernia
"As a general surgeon, I talk a lot about my work at home with my two boys, ages 5 and 7.  They love to read and learn, and were especially excited to have these books as a window into the work that "Mommy" does when she is gone from the home.  It was also a great starting point for discussions about challenges that other kids may face.  Thank you for creating these books for kids and sharing them with the world!"
"I cannot express how much I loved this book.  It eased my anxiety regarding pyloric stenosis and the surgery.  As a parent and as a nurse, I think these books are exceptional."

- Parent of infant with pyloric stenosis
"We found the book to be friendly and informative, and the drawings are simple and childlike in the best way. Perfect for kids to understand!"

- Parent of 7-year-old with history of biliary atresia
"Dr. Baimas-George perfectly describes the pathophysiology of Inflammatory Bowel Disease in a way our patients and their families can understand. I love that it allows space for note-taking and questions at the end.  We will be giving these to all our newly diagnosed IBD patients!"


- Tiffany Linville, MD; Pediatric Gastroenterology and Hepatology, Atrium Health Levine Children's Hospital